PIA Partners with Malaysia Airlines and Adds 11 New Destinations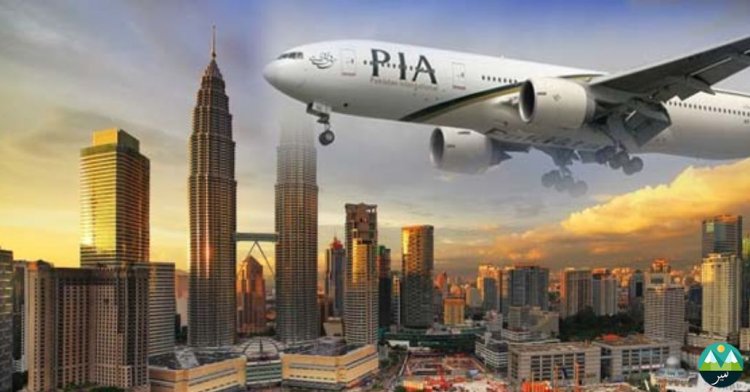 Pakistan International Airlines (PIA) has recently made an exciting announcement about the expansion of its network, adding 11 new destinations through a code-share agreement with Malaysia Airlines.
The national flag carrier has signed a commercial agreement, called a Special Prorate Agreement (SPA), with Malaysia Airlines that will allow PIA passengers to access a range of new destinations in Australia, New Zealand, Indonesia, Singapore, Thailand, Philippines, and Vietnam.
The partnership between PIA and Malaysia Airlines is expected to enhance people-to-people contact and trade opportunities between Pakistan and Malaysia.
PIA spokesperson, Abdullah H. Khan, stated that both countries share long-standing relations, and this agreement is set to further strengthen these ties. The new destinations will increase travel opportunities for passengers and fulfill the long-standing demand of Pakistani expatriates in Sydney, Melbourne, and Auckland.
The 11 new destinations added to PIA's network include some of the most popular tourist and business destinations in the region, such as Sydney, Perth, Melbourne, Adelaide, Auckland, Singapore, Bangkok, Phuket, Jakarta, Manila, and Ho Chi Minh City. This expansion opens up new avenues for Pakistani passengers who can now travel with ease and comfort to these destinations. Furthermore, passengers can avail themselves of attractive fares and convenient flight timings, making it more convenient for them to plan their trips.
Passengers can easily book their flights to these new destinations by contacting PIA's call center or through travel partners. The airline's commitment to providing its passengers with better and more convenient travel options has made it a popular choice among travelers. The addition of these new destinations will only reinforce PIA's position as a leading airline in the region.