Gwadar International Airport to Boost Balochistan's Tourism Potential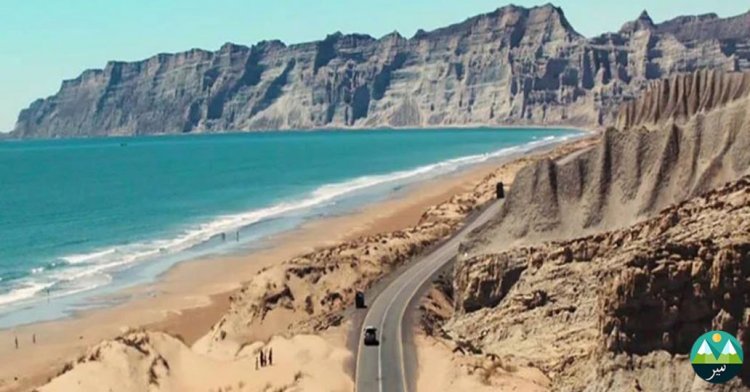 Pakistan's southwestern Balochistan province is poised to become a vibrant hub for domestic and international tourism with the recent inauguration of the New Gwadar International Airport. This significant development, generously donated by the Chinese government under the China-Pakistan Economic Corridor (CPEC) framework, has sparked optimism among Pakistani officials regarding the province's tourism prospects.
"In recent years, Balochistan has experienced a notable surge in domestic tourism, and with the commencement of the airport operations, geographical distances are expected to diminish, paving the way for an influx of tourists into Gwadar and its surrounding regions," Managing Director of Pakistan Tourism Development Corporation (PTDC), Aftab ur Rehman Rana, told Xinhua in a recent interview.
To facilitate tourism, the PTDC is taking proactive steps, including the establishment of a tourist information center at the airport. This center will provide comprehensive information about hotels, tourist sites, and other essential details, ensuring visitors have a seamless experience.
Rana pointed out that the Balochistan Coastal Development Authority has devised a master plan for the development of tourist sites along the province's captivating coastline. These efforts will include eco-tourism resorts, beach parks, floating jetties, and relaxation spots. These amenities are designed to cater to both domestic and international tourists, including those visiting Gwadar for business purposes, underlining the region's versatility.
Addressing concerns about tourist safety, Rana mentioned that in the initial stage, group tourism will be permitted, primarily due to security considerations. Tourists will be required to share their travel plans with a dedicated tourism police force, which will be established to enhance safety and support tourism activities. During this phase, tourists will receive security provisions as they travel in organized groups. Subsequently, in the second phase, individual tourists will have the opportunity to explore the area independently, once tourism becomes more common, and a comprehensive security plan is established in the area.
Rana expressed his admiration for CPEC's pivotal role in promoting tourism in Pakistan. The extensive road network of CPEC spans across the country, making it accessible to many major tourism sites. "In recent years, Pakistan's domestic tourism has boomed, and CPEC is the major driving factor behind it because it enhanced connectivity and made road travel easy and shorter for the tourists," he added.
In alignment with the efforts to boost tourism, discussions are underway with Chinese tour operators to attract China's outbound tourists and business professionals to Pakistan. Recently, a group of Chinese tour operators visited Pakistan, and a delegation of Pakistani tour operators is scheduled to visit China to participate in the China Outbound Travel and Tourism Market exhibition in November, according to PTDC officials.
"Pakistan has immense business potential in the tourism sector, and if Chinese investors invest in building hotels and resorts in Pakistan, it will not only attract Chinese tourists to Pakistan but also uplift the overall tourism industry in the country," Rana stated.
Launched in 2013, CPEC, a flagship project of the China-proposed Belt and Road Initiative, is a corridor linking Pakistan's Gwadar port with Kashgar in northwest China's Xinjiang Uygur Autonomous Region. It emphasizes energy, transport, and industrial cooperation, with the New Gwadar International Airport standing as a testament to the economic and infrastructural growth brought about by this partnership.
In conclusion, the inauguration of the New Gwadar International Airport, a project within the ambit of CPEC, is poised to be a game-changer for Balochistan's tourism industry. With enhanced connectivity, planned tourist sites, and proactive security measures, the province is set to attract a growing number of domestic and international tourists. This development, coupled with ongoing efforts to engage with Chinese investors, paints a promising future for tourism in Pakistan.