EU Dosti Truck is Ready to Explore Pakistan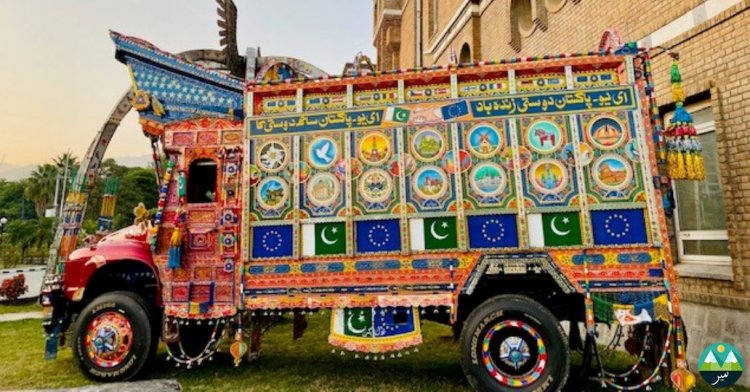 EU Pakistan Dosti Truck is ready to travel across Pakistan to experience the cultural diversity and flavors of Pakistan and to interact with people in Lahore, Karachi, Rawalpindi, Peshawar, and Quetta.
This EU Dosti Truck is designed to symbolize the partnership and strong connection between the EU and Pakistan. The Dosti truck would travel all around Pakistani to reach youth in various academic institutions and to explore the cultural heritage of different cities.
EU Ambassador Dr. Riina Kionka said that the EU Dosti Truck has received huge appreciation and love from Pakistan and abroad.
"We cherish the diverse cultures, languages, religions, histories, and identities that coexist in Europe. They are part of our wealth, they shape our shared values, connect us and give us a joint sense of purpose.
It was a common understanding of shared values and diversity that lies at the heart of our relations with the world – including with Pakistan.", said Dr. Riina Kionka.
About EU Pakistan:
EU Pakistan is a delegation of the European Union to Pakistan. The EU and Pakistan have a long-standing partnership, which is guided by the Strategic Engagement Plan, signed in 2019.
The EU is one of the biggest donors of development assistance to Pakistan and has provided significant financial support for projects in areas such as education, health, governance, and human rights. The EU and Pakistan also have a comprehensive dialogue on human rights, freedom of expression, and women's rights.
Their motto is: "Unity in Diversity."