13 Reasons Why Pakistan is the Best Travel Destination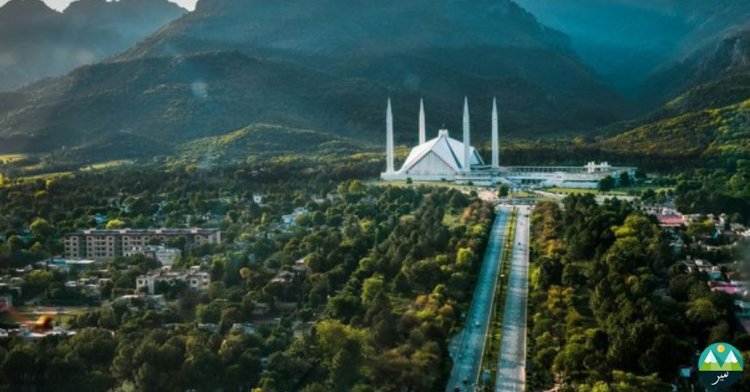 From the towering mountains of the Himalayas and Karakoram ranges to the sandy beaches of the Arabian Sea, Pakistan's natural beauty is astounding. The country is also rich in history and culture, with ancient ruins, impressive architecture, and a fascinating blend of cultures, languages, and ethnicities.
Pakistan has much to offer to tourists who are seeking unique and memorable travel experiences.
Why Pakistan is the Best Travel Destination?
There are several reasons to visit Pakistan, here we have highlighted the top 13 reasons which depict why Pakistan is the best travel destination.
1. Amazing Landscapes:
Pakistan has some of the most breathtaking landscapes in the world, ranging from snow-capped mountains to lush green valleys and turquoise blue lakes. Here are some of the most amazing landscapes in Pakistan:
The Karakoram Mountain Range
The Hunza Valley
The Deosai Plains
The Neelum Valley
The Kalash Valley
The Fairy Meadows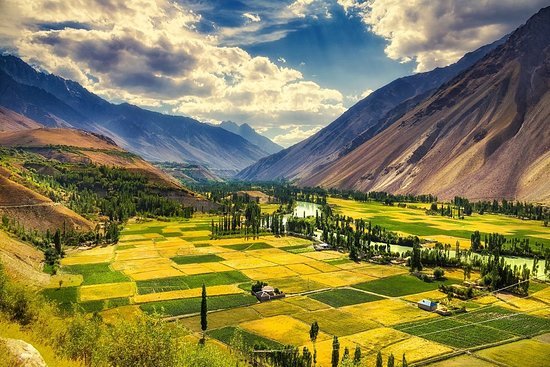 2. Trekking to K2 (The 2nd Highest Mountain in the World):
Trekking to K2 is a challenging yet rewarding experience that attracts adventure seekers from all over the world. The trek usually takes around 15-20 days, starting from the village of Askole in the Gilgit-Baltistan region of Pakistan.
The trek to K2 takes you through some of the most beautiful landscapes in the world, including the Baltoro Glacier, the Concordia, and the Godwin-Austen Glacier. Along the way, trekkers can enjoy stunning views of the Karakoram Range, which is home to several of the world's highest peaks.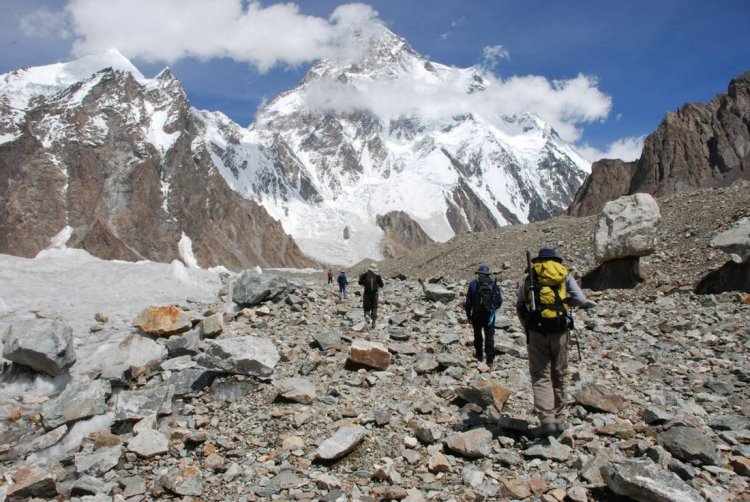 3. Historical Landmarks:
Pakistan is a country with a rich history that spans several thousand years. The country is home to many historical landmarks and sites that bear witness to its past. Here are some of the most significant historical landmarks of Pakistan:
Mohenjo-Daro
Taxila
Lahore Fort and Badshahi Mosque
Rohtas Fort
Shalimar Gardens
Makli Necropolis
Pakistan Monument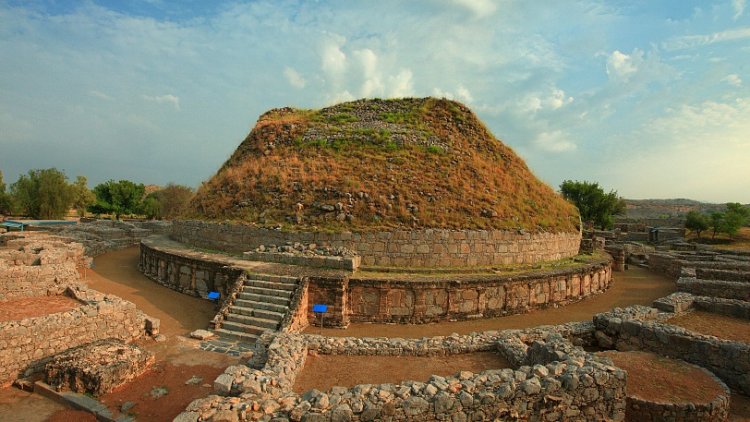 Taxilla
4. Hospitality of Pakistanis:
Pakistanis are known for their warm and welcoming hospitality. Guests are treated with great respect and are considered a blessing in Pakistani culture.
Visitors to Pakistan often find the hospitality of locals to be overwhelming, with many sharing stories of being invited into people's homes for a meal or tea. Pakistani hospitality is not limited to guests from within the country, but also extends to foreigners who visit Pakistan.
5. Diverse Culture:
Pakistan has a diverse range of cultures and traditions, which have been shaped by its long and incredible history. The country is home to several ethnic groups, each with its unique customs and practices. The diversity of Pakistan's cultural and religious landscape is reflected in its cuisine, music, dance, art, and architecture.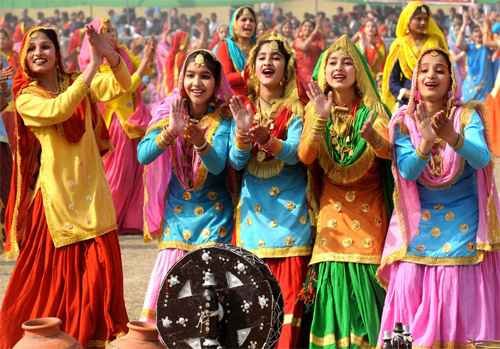 6. Delicious Pakistani Cuisine:
Pakistani cuisine is a delicious and diverse blend of flavors, spices, and cooking techniques that reflect the country's rich cultural and culinary heritage. Some of the most popular Pakistani dishes are Biryani, Karahi, Sekh kebab, Paratha, Nehari, Samosas, Haleem, Gulab Jamun, Kheer, and many many more.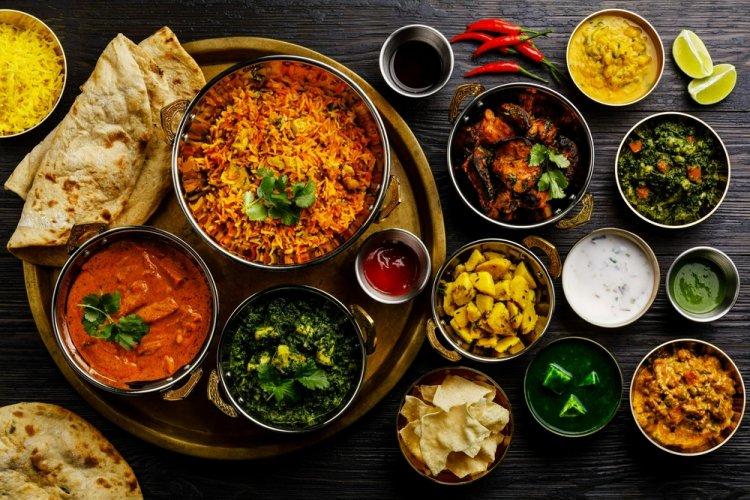 7. Cheapest Country for Traveling:
Pakistan is often considered one of the cheapest countries for traveling because of its low cost of living, affordable accommodation, cheap transportation, and delicious cuisine at a low price. These reasons make it an excellent destination for budget travelers looking to explore a new and exciting culture.
8. A Home to Mughal Architecture:
The Mughal dynasty, which ruled over the Indian subcontinent from the 16th to the 19th centuries, left a lasting legacy of magnificent buildings and monuments, many of which are still standing in Pakistan today.
Some of the most famous examples of Mughal architecture in Pakistan include:
Lahore Fort
Badshahi Mosque
Shalimar Gardens
Jahangir's Tomb
Emperor Jahangir
Rohtas Fort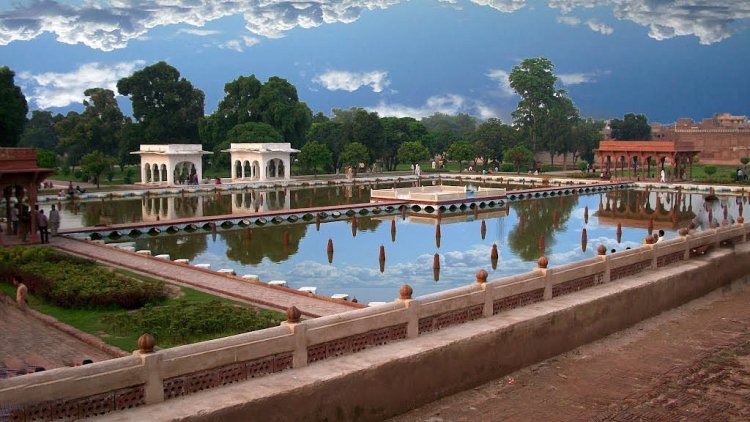 Shalimar Gardens
9. Incredible Treks:
Pakistan is a paradise for trekkers and hikers, with its spectacular mountain ranges, vast wilderness areas, and diverse landscapes offering a range of trekking opportunities. Some of the most popular treks (other than K2) include:
Nanga Parbat Base Camp Trek
Fairy Meadows Trek
Karambar Lake Trek
Concordia Trek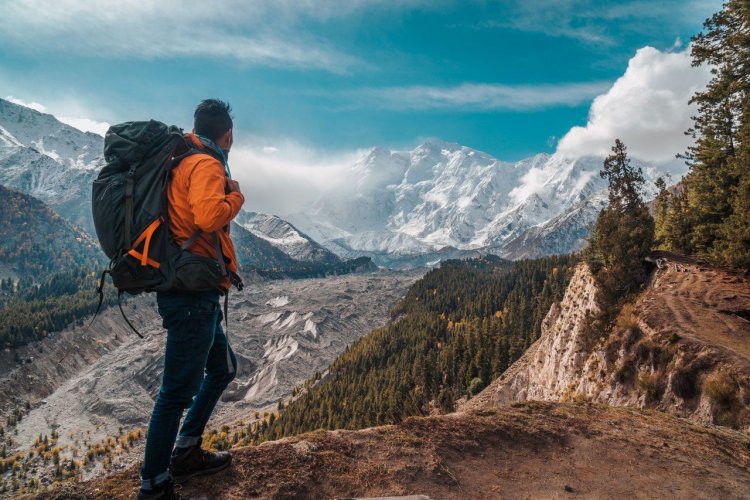 Nanga Parbat Base Camp Trek
10. Multiple Beaches:
Pakistan is home to some of the most beautiful beaches in the world, with miles of golden sands, crystal-clear waters, and stunning scenery. Some of the most popular beaches in Pakistan include:
Clifton Beach
French Beach
Hawke's Bay Beech
Astola Island Beach
Gwadar Beach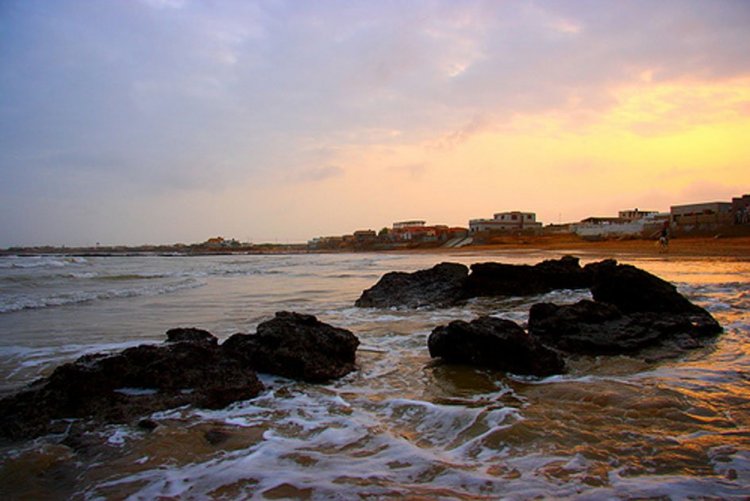 Hawkes Bay Beach
With its long coastline and stunning scenery, Pakistan offers a wealth of opportunities for beach lovers and outdoor enthusiasts.
11. Range of Festivals:
Pakistan is a culturally rich country with a variety of festivals celebrated throughout the year. Here are some of the popular festivals in Pakistan:
Eid-ul-Fitr
Eid-ul-Adha
Sibi Mela
Shandur Polo Festival
Silk Route Festival
Lok Mela
Spring Festival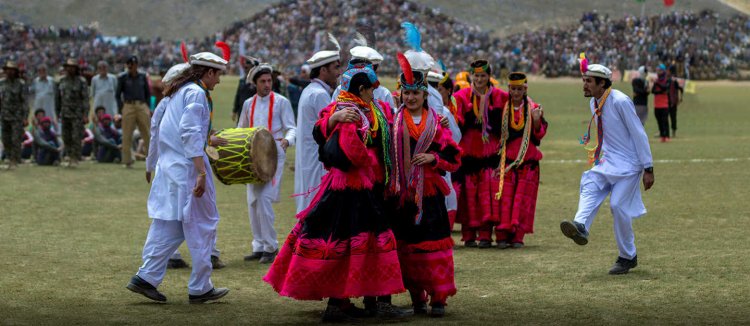 Lok Mela
12. Extreme Sports for Adventure Enthusiasts:
Pakistan offers a range of extreme sports for adventure enthusiasts. Here are some of the popular extreme sports in Pakistan:
Rock Climbing
Paragliding
Skiing
Whitewater Rafting
Bungee Jumping
Trekking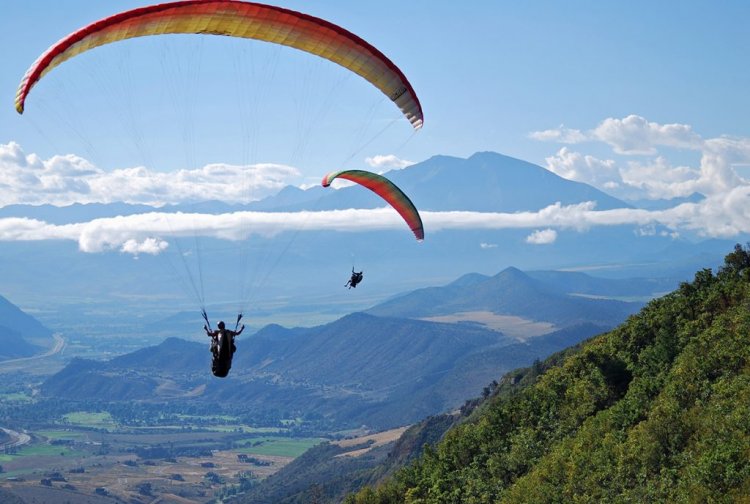 13. A Safe Place:
Pakistan is rather a safe place for travelers of all genders, unlike the image most foreigners have in their minds. Pakistan has done certain security measures in recent years for the safety of tourists and to promote tourism. In addition to this, Pakistani people have amazing hospitality, which will alleviate your safety concerns. Overall, it is completely safe to travel in Pakistan.