Top 6 Must-Visit Spring Destinations in Pakistan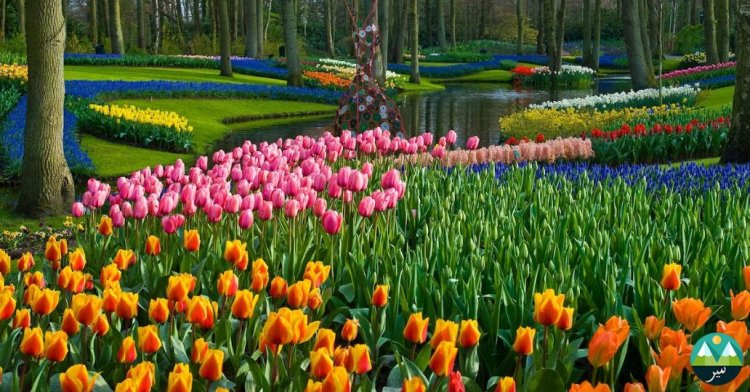 Spring has arrived, bringing with it a new beginning and blooming flowers. The spring season in Pakistan is a beautiful time of the year, offering visitors the opportunity to experience the country's natural beauty, rich culture, and warm hospitality.
Here are some of the best spring destinations in Pakistan that you must visit:
1. Hunza Valley:
Spring is a wonderful season to visit Hunza Valley, located in the Gilgit-Baltistan region of Pakistan. The valley comes to life during spring, with snow melting from the peaks of the surrounding mountains, and a lush green carpet of grass and flowers covering the valley floor.
In spring, the apricot and cherry trees in the valley are in full bloom, filling the air with a sweet fragrance and creating a picturesque landscape of pink and white flowers. This is a great time to take a stroll along the terraced fields, orchards, and meadows, and enjoy the beautiful views of the valley.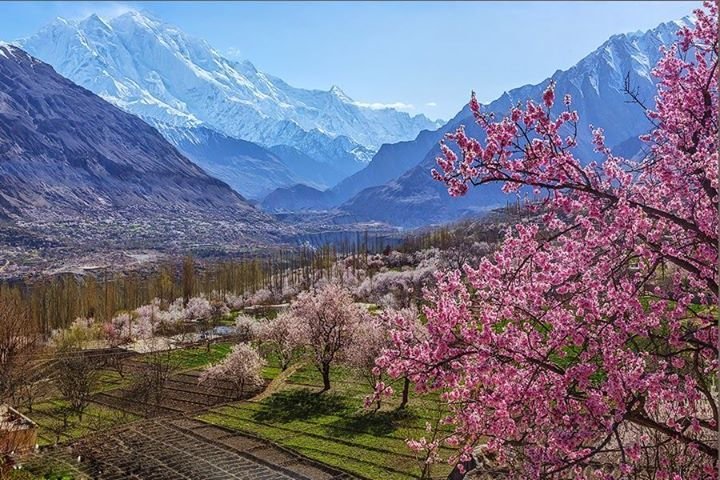 2. Swat Valley:
Swat Valley is also known as the "Switzerland of Pakistan." This scenic valley is located in the Khyber Pakhtunkhwa province. During spring, the valley is covered with a lush green carpet of grass and wildflowers, while the apple, peach, and cherry trees are in full bloom, creating a breathtaking landscape of lush green colors.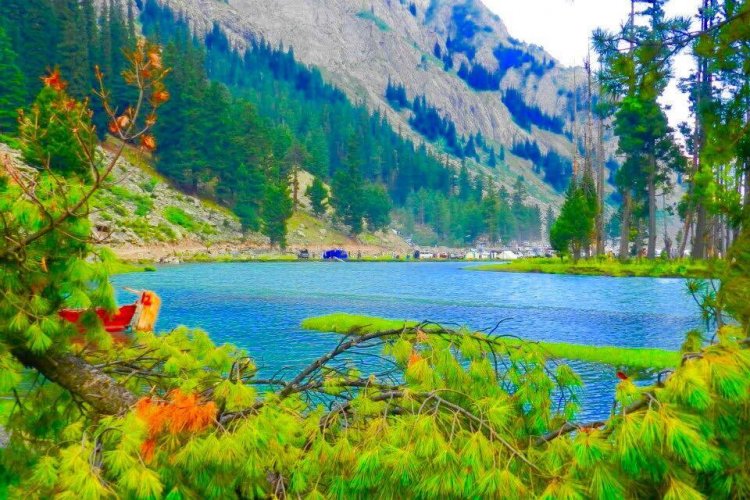 3. Skardu:
Skardu is a beautiful mountain town located in Gilgit-Baltistan and is known for its stunning landscapes and beautiful weather.
During spring, the weather in Skardu is generally pleasant, with clear skies and mild temperatures. This makes it an ideal time to explore the natural beauty of the area.
One of the best things to do in Skardu during spring is to enjoy flower viewing and go trekking or hiking. You can also enjoy other outdoor activities in Skardu during spring, such as fishing, boating, and paragliding.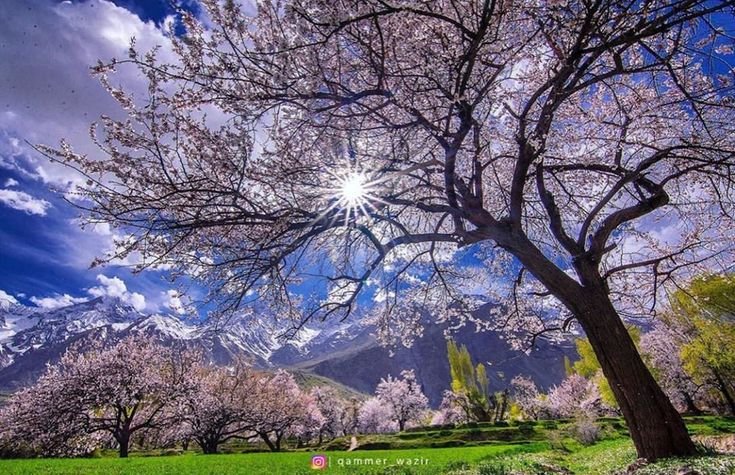 4. Shogran:
Shogran is a beautiful hill station located in the Kaghan Valley, known for its dense forests, green meadows, and scenic views of the surrounding mountains. In spring, the valley is carpeted with blooming flowers, making it a must-visit destination for nature lovers.
The weather in Shogran during spring is mild and pleasant, with temperatures ranging from 10°C to 20°C. This makes it a great time to enjoy outdoor activities such as hiking, trekking, and camping. Shogran offers numerous hiking trails and trekking routes, which take visitors through stunning scenery, including waterfalls, lakes, and forests.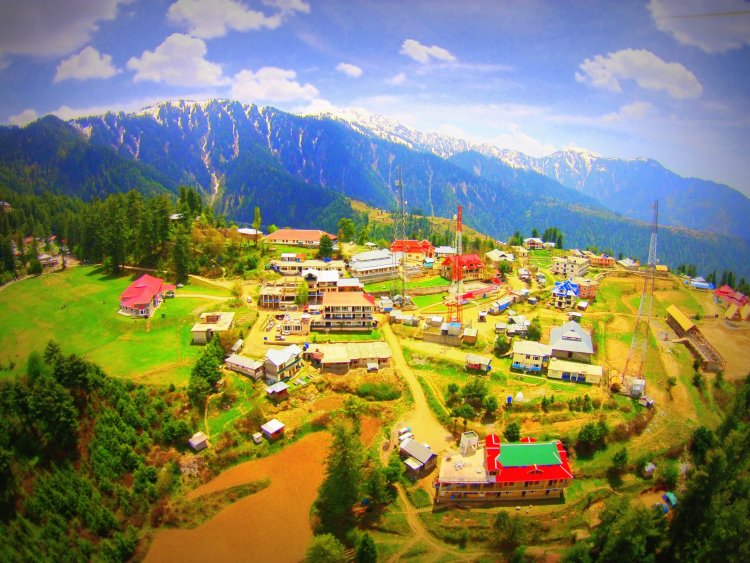 5. Kalash Valley:
Kalash Valley is a unique destination located in the Chitral district, known for its distinct culture and traditions. In spring, the valley is covered with wildflowers and fruit orchards, making it a colorful and vibrant destination to visit.
This makes it a great time to explore the valley's many scenic spots, including the Bumburet Valley, Rumbur Valley, and Birir Valley. Visitors can also enjoy hiking and trekking in the valley.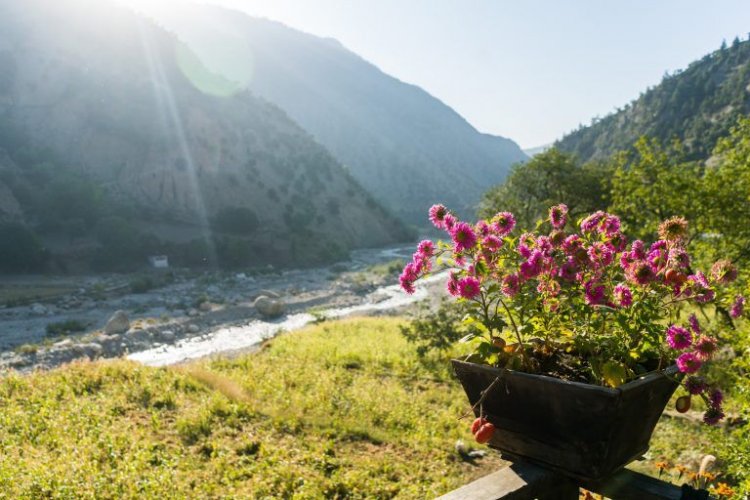 6. Rawalakot:
Rawalakot is a scenic town located in the Azad Kashmir region, known for its beautiful landscapes, waterfalls, and lakes. The season generally starts in March and lasts until May.
In spring, the hills surrounding Rawalkot are covered with a carpet of green grass and wildflowers, making it an ideal destination for nature lovers and outdoor enthusiasts.