Sukkur - Hyderabad Motorway near completion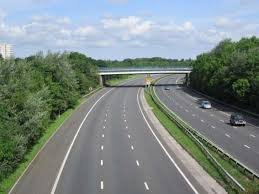 Another great news for Pakistani Travellers!
Sukkur-Hyderabad motorway is now in the final stages. The road is about 296KM long with the 6 lanes. The highway will provide high-speed access to interior Sindh along with other places like Shahdadpur, Kahirpur, Tando Adam and Maitari, etc.
For our readers were are listing down the Interchanges and Junctions on this highway.
Chinese Ambassador Yao Jing and Minister Makhdom Khusro Bakhtiar have agreed to expedite the development of CPEC's eastern route, from Sukkur to Hyderabad. The meeting took place in Islamabad when both of the personalities conversed on the CPEC route and showed satisfaction over the pace of the project. The minister also cherished the Chinese government for the growth of CPEC and the development of socio-economic and agriculture sectors under its platform.