7 Best Mountain Resorts in Pakistan During Summer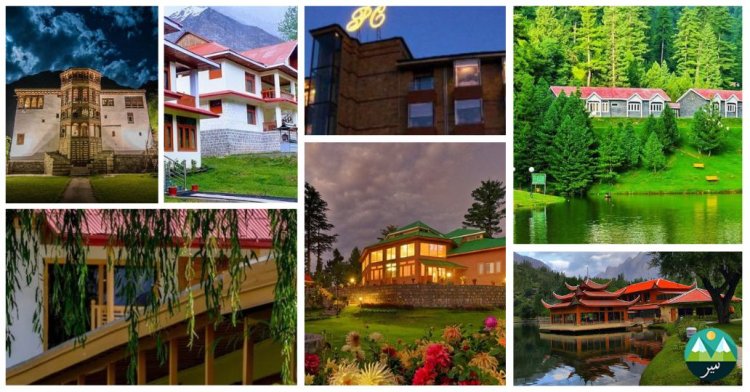 Northern areas of Pakistan have some of the most breathtaking mountain ranges in the world. These mountain ranges are not just popular among adventure enthusiasts but also attract travelers seeking a peaceful retreat in nature's lap. Visiting these areas also means you gave to look for accommodation options there. In this article, we have sorted out these things for you.
Best Mountain Resorts in Pakistan
If you are planning to visit northern areas in Summer and looking for the best resort to stay, then here is a list of mountain resorts for you:
1. Shangrila Resort, Skardu
Shangrila Resort is located in Skardu, Gilgit-Baltistan around a heart-shaped lake. It is a popular choice for travelers looking to escape the heat during the summer season. The resort is surrounded by mountains, lakes, and stunning natural scenery. The resort offers a range of accommodations, including Swiss cottages, suites, lakeside rooms, and a Swiss Villa.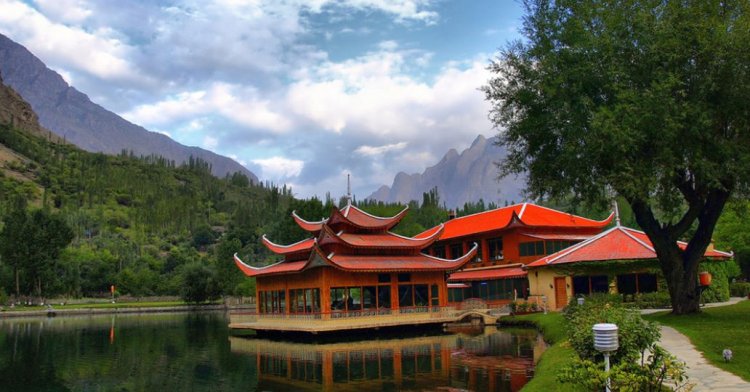 2. Serena Palace, Khaplu
Serena Khaplu Palace is located in the town of Khaplu in Gilgit-Baltistan. The resort is a restored 19th-century palace that offers luxurious accommodations options like Royal Suite, Heritage Suite, and Standard Room. This beautiful mountain resort also has a restaurant that serves delicious local and international cuisine.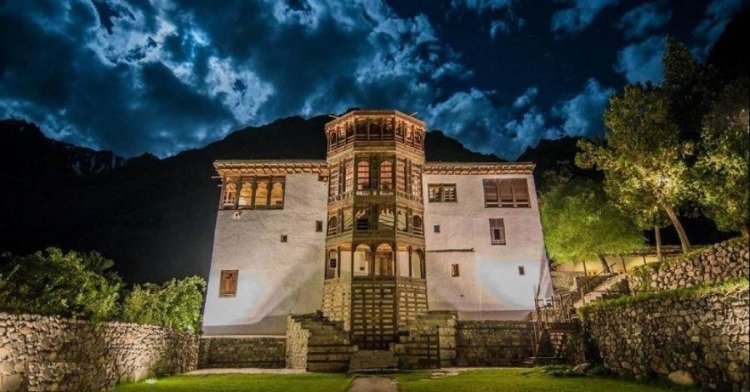 3. Serena Inn, Hunza
Serena Inn is located in the panoramic Hunza Valley and offers spectacular views of the surrounding mountains. The resort offers luxurious accommodations including deluxe rooms, standard rooms, and tents. It also has a spa and a restaurant.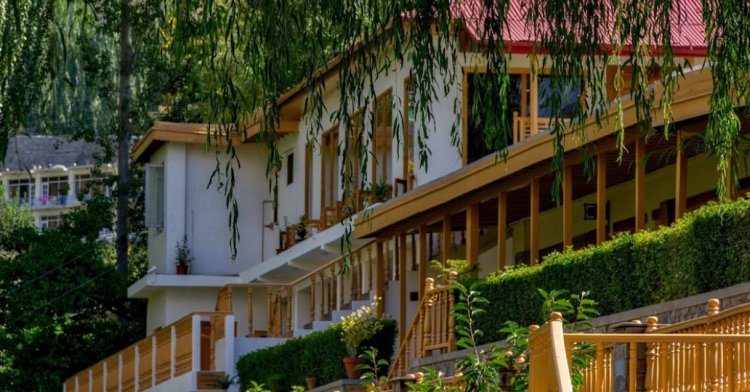 4. Pine Park Resort, Naran
Pine Park Resort is located in Naran, a popular summer destination in Khyber Pakhtunkhwa. The resort offers a range of accommodations, including cottages, suites, and tents. The resort also has a Silver Ibex restaurant that serves a top-quality intercontinental menu.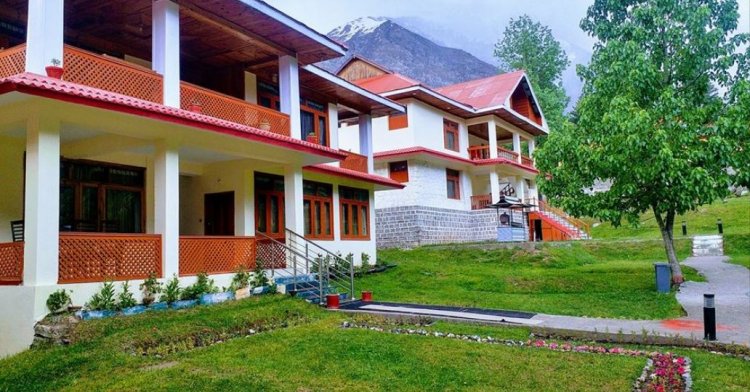 5. Arcadian Sprucewoods Resort, Kaghan
Arcadian Sprucewoods Resort is located in Shogran, a small town in the Kaghan Valley. This luxury boutique resort offers luxurious accommodations with stunning mountain views. The resort also has a Silver Ibex restaurant that offers cuisines from Pakistan, France, Italy, Lebanon, and China.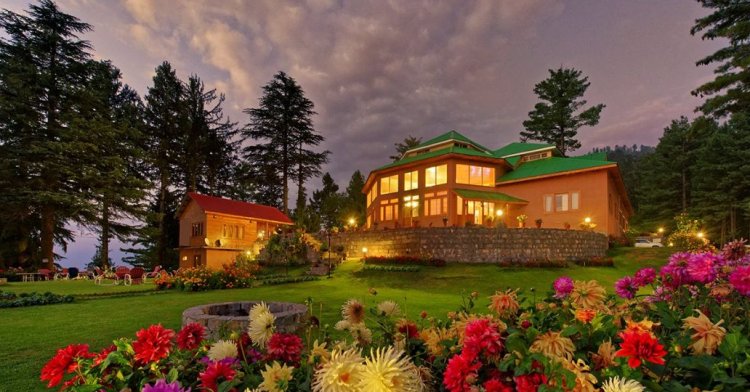 6. Pearl Continental Hotel, Malam Jabba
Pearl Continental Hotel is located in Malam Jabba, a popular ski resort in the Swat Valley. The hotel offers different accommodations options including family rooms, deluxe rooms, executive rooms, and Presidential suites. Visitors can enjoy hiking, ecotours, and archery there.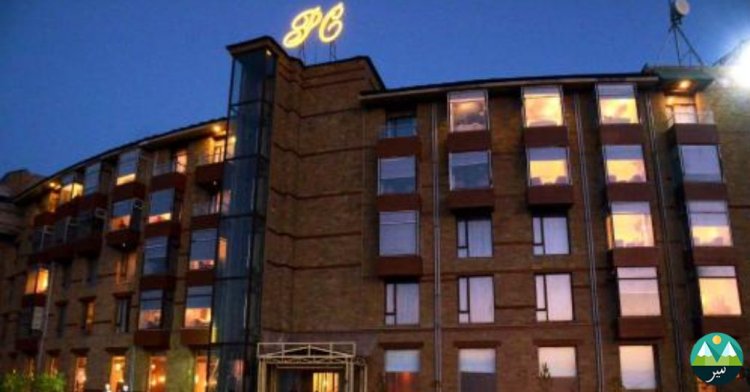 7. Banjosa Lake Resort, Azad Kashmir
Banjosa Lake Resort is situated near Banjosa Lake, which is surrounded by lush green mountains and a versatile landscape. The resort offers a range of accommodations equipped with modern facilities such as air conditioning, TV, and Wi-Fi. It also has a restaurant that serves a variety of local and international cuisine, including traditional Kashmiri dishes.
In addition to its accommodations and dining options, Banjosa Lake Resort also offers a range of outdoor activities for its guests. These activities include fishing, boating, hiking, and camping.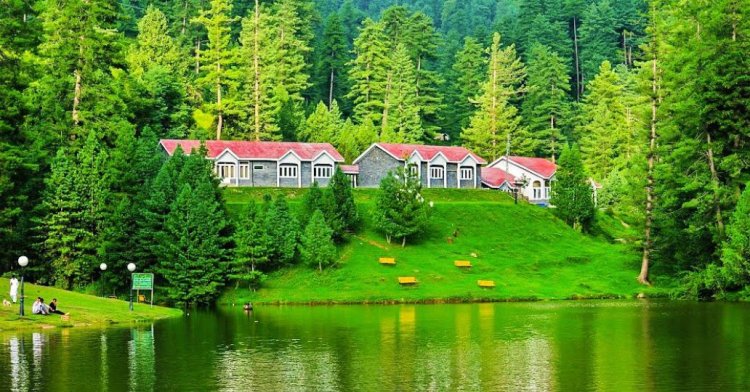 Conclusion:
These mountain resorts offer an ideal escape from the summer heat and provide a perfect retreat for travelers seeking peace and tranquility in nature's lap. Each resort has its own unique features, and travelers can choose the one that suits their needs and budget.